Casuarina Senior College (CSC) is one of 14 Australian schools – and the only one in the Northern Territory – supported by the Australian Government to take part in the P-Tech (Pathways in Technology) education model. The P-Tech initiative aims to develop students' practical skills and knowledge in Science, Technology, Engineering and Maths (STEM) settings, as well as promoting career pathways to future jobs in industries identified as crucial to the economic growth of the Territory region and Australia.
CSC students will engage in real world industry challenges and projects requiring STEM-based solutions, with guidance from local business and community mentors. Along the way, students develop practical technical skills and knowledge, as well as enterprise and transferrable skills. To further embed and promote this learning students will undertake workplace visits, attend industry talks and carry out work experience. These experiences have been proven to provide additional context and insights to round out students' understanding of the world of work and increase positive outcomes.
The opportunity for local businesses to have an active role in the learning and career development of their future workforce is a cornerstone of the initiative, allowing them input into class curriculum and guidance and feedback to student projects, ensuring students develop the most relevant skills, creating a talent pipeline for their industry.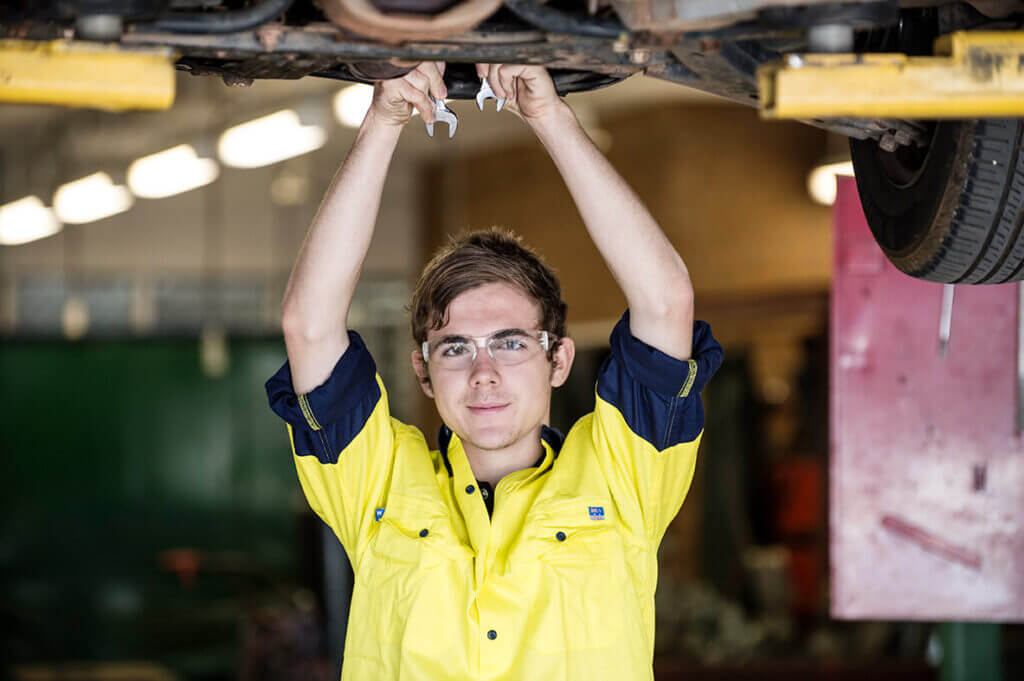 CSC is working with multiple Industry partners, from industries as diverse as Information Technology, PAWA, Construction and others, in a number of ways, to ensure the ongoing success and sustainability of the P-Tech program at CSC.
Tertiary institutions and registered training organisations (RTOs) are also involved in supporting pathways to post-school qualifications, including Charles Darwin University.
What Pathways are available?
The P-Tech program at CSC will allow students greater access to traditional and alternative pathways, with P-Tech flexible enough to cater for ATAR, trade, and work focussed students alike, due to it's overarching "key elements":